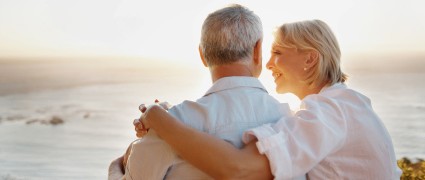 As a Woodland Hills, CA accountant with thirty years experience in Los Angeles estate planning and retirement preparation, I will personally work with you, paying careful attention to every detail of your entire financial portfolio.  I will ensure that your investments are secure and that your retirement years are stress-free. Planning for your retirement can be a time of excitement and anticipation, as well as a time of anxiety and confusion, especially if you are a high net-worth individual. It is an exciting moment because after all of the hard work, time, and energy you have invested in your career and business, you are ready to relax and enjoy the financial fruits of your labor during your "golden years". But it is also an extremely daunting task to make long-term financial plans based on your past incomes and revenues.
Retirement Preparation
As a high net-worth individual, you have to confront a considerable number of variables when it comes to planning your retirement: the future of the economy, inflation, the life expectancy of you and your partner, which investments have liquidity, and what your lifestyle is going to be like and will it match your financial portfolio. As your accountant, I will help you choose the most careful and financially conservative path in terms of preparing for your retirement, including:
fine-tuning and organizing your financial portfolio, especially if you have multiple businesses;
defining your net worth and fortifying your projected retirement income, judging its volatility;
investigating and choosing the appropriate Individual Retirement Account (IRA) and 401(k) plans for you;
predicting the potentials of shortfalls;
projecting the cost of income consumption, as well as quantify any liabilities; and
how to allocate and isolate all your assets, making sure they match your goals.
Estate Preparation
Planning for your family's financial security in the event of your incapacitation or death is an uncomfortable, yet inevitable challenge to face. If your estate and business portfolio is extensive, especially if you are a high net-worth individual, then my experiences as a business manager and tax accountant will help serve all your estate preparation needs:
managing your asset base, as well as the assets of your heirs;
creating wills and setting up trust accounts for your beneficiaries, as well as providing updates on alternative IRAs and 401(k)s;
naming an executor of your estate to oversee the terms of the will;
setting up power of attorney (POA) to direct assets and investments; and
projecting potential rates of inheritance taxes.
Since I established my firm in 1982, my experience as a Woodland Hills CPA has provided the best in Los Angeles estate planning and retirement preparation. We combine our detailed-oriented methods with our energetic customer service in order to help you with your retirement preparation needs.
Share