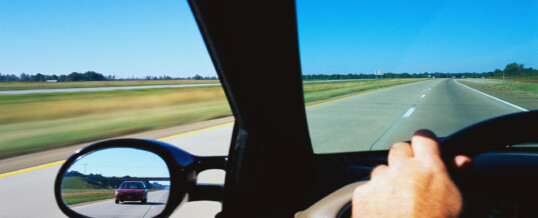 Standard Mileage Rates Released for 2013
As we near the end of 2012, it is once again time for the IRS to release its tax codes for 2013. There are some promising changes in the area of allowable mileage deduction rates that I thought important to share with you as we approach the end of another year. All individuals who drive for business purposes, either self employed or for a company, will appreciate the newly released changes.
IRS 2013 Standard Mileage Rate Changes
The IRS just released the 2013 optional standard mileage rates that employees, self-employed individuals, and other taxpayers can use to compute deductible costs of operating automobiles. Cars, vans, pickups and panel trucks used for business, medical, moving and charitable purposes, are all qualified. The 2013 standard mileage rate has increased to 56.5 cents per mile for business purposes and 24 cents per mile for medical and moving uses. It remains unchanged at 14 cents per mile for charitable uses. For the purposes of computing the allowance under an FAVR plan, the standard automobile cost may not exceed $28,100 ($29,900 for trucks and vans). The updated rates are effective for deductible transportation expenses which are paid or incurred on or after January 1, 2013. These changes also apply for mileage allowances or reimbursements paid to, or transportation expenses paid or incurred by, an employee or a charitable volunteer on or after January 1, 2013.
Knowing and Logging Your IRS Deductions
Armed with these newly released 2013 mileage rates, begin tracking your mileage as it pertains to business, at the start of the year. If you use your vehicle for both company and personal transportation, be extra vigilant of the miles that are used strictly for business purposes only. It's advisable to keep a "start and stop" log so there is no confusion as to the number of miles traveled for business activity. When it comes to the IRS, do not round up when calculating miles and do not assume you will remember the amount of personal v. business travel. Feel free to contact me at my Woodland Hills Accounting Firm if you have any questions about the new rates. Happy traveling in 2013!
Share